2002
Saturday 21 to Sunday 22 December 2002. We all met up at Falmer station as normal, the weather wasn`t good, low cloud and poor visibility which got worse as we climbed up the Falmer Road. We stopped at the corner for mince pies and tinctures, thanks to Ruthie for the home-made pies. We carried on, not being able to see much, Smoth still hadn`t appeared but he had a good excuse this year, he had flown back from Cairo the previous evening.
The Abergavenney pub was reached in good time and we soon relaxed into our eating and drinking mode, Mr Moss had a toy on the bar top for us to play with. Still Smoth didn`t appear, so we wobbled onto Southease for the group photo, it was so dark I had to use a flash.
Beddingham was a struggle and it was while we were catching our breath at the top that we spotted a large boffin-like apparition appear up the hill - Smoth!!! He`d done really well and almost killed himself trying to catch us up. It was the first year he missed the group photo.
It was a real drag after that. We couldn`t see more than 30ft in front of us, the only rest bite was the fireworks at the crossroads, they looked good diffused in the cloud. We hobbled on down the bumpy track and shoe horned ourselves into the Singing Kettle tea room. Tea and teacakes in a nice warm atmosphere, lovely. The waitress was very attentive and if you are reading this, thanks!
Erections were successfully carried-out and we retired to the Smugglers for another bout of eating and drinking. We were given our usual warm welcome by the owners and staff and Cathy and her loyal fans were already there but the singing didn`t start until about 21:30. The singing started badly, tailed off at the end and the bit in the middle is better not mentioned :o) Mick was in good form and downed many pints, turning a fine shade of red in the process.
It rained all night which was a shame for Bob because Peters tent was leaking from the ground up and Bob was lying in about an inch of water!!! It could only happen to Bob. We breakfasted in the Tudor Tea Rooms and Lycia, Oiefa and Ruth turned up. James Bish made his first appearance at Alfriston and it certainly won`t be his last.
Those taking part... Ian Maskell, Peter Scovell, Adrian Backshall (Ted), Michael Bish, Phil Bish, Mark Odlum, Peter Cuthbert (pub), Michael Smith (Smoth), Mark Clough (pub), Steve Willis (went home), Bob Adams, Ralf Beckett, Jamie, there were other people but I can't recall their names, please email them to me.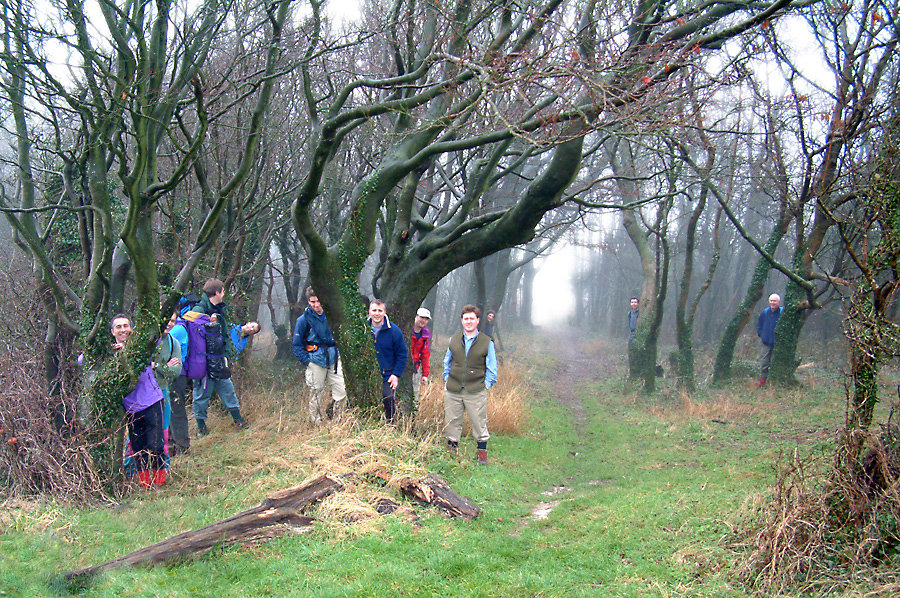 | | |
| --- | --- |
| | |
Alfriston